Calling all savvy site managers, ahead of the game HR personnel and trusted trade leaders; September is fast approaching!  Although you've probably got your welcome pack, training manuals and meet and greets in place, we want to know: how are your pranks standing up?
The innocent apprentice is incoming and it is your duty to teach them about hard graft- and how not to fall for the newbie pranks.
However, gone are the days where you can send the new lad to the local merchants for a long weight, or the new lass to the trade counter for a glass hammer. You need to up your initiation game and we've got the perfect run-down of apprentice prank ideas to show you how.
Plumbing & Heating
The life of a qualified plumber offers both variety and the option of self-employment once qualified.  As a significant part of our construction industry, it is vital to show your apprentice a wide range of skills, from domestic boiler fittings to laying pipes during the time they are with you.
They trust you.  Exploit that trust.
 2. It takes timing, planning and teamwork to get perfection, but it looks worth it to us.
Building & Construction
With the construction trade, it's all about upskilling, developing your apprentice from intermediate to an advanced level. It's an ongoing learning curve which covers all aspects of construction within the apprentices available; from bricklaying to site carpenter, the opportunities are almost limitless.
3. Catch them off guard when they are deep in concentration.
 4. Quickly teach them that there are limits.
 5. Then there's the wheelbarrow proficiency test.  It's simple, but effective.
Vehicle Maintenance & Repair
Whether your apprentice is joining you for an intermediate, advanced or higher level apprenticeship, it is important for them to master the basics first of all.  Specialism; whether it is in vehicle electrical systems or cars will be fundamental in their understanding of repair and maintenance to keep us on the road.
6. When they are manoeuvring a vehicle, simply do this.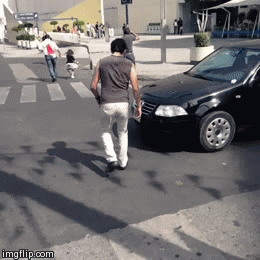 7. Teach them how to balance a tyre.
 8. They must always be aware of their surroundings.
Painting & Decorating
Help them in their understanding of a range of tools and materials; assist them in learning how to understand a customer's needs and the key methods of working within different sectors will equip them for a safe life with the ladder.
9. But first, have a little fun with this one.  Just don't forget to prepare fully with dust sheets.
 10. Don't forget the mandatory strength test.
 11. Teach them the art of using equipment wisely, like this.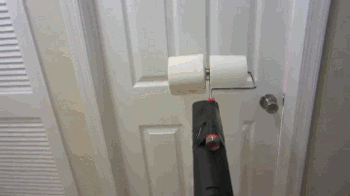 If you're going to welcome your new apprentice, welcome them in style! Watch out students, the long in the tooth tradespeople will be ready to waiting for your fresh faces.  You can find out more on starting an apprenticeship here. Just don't forget to relax in style with a hard earned builder's brew when the apprentice has been well and truly welcomed.
Were you an apprentice? Are you a leader who has executed a prank in style? Tell us in the comments, below.