Dickies Loves Customer Reviews
Customers.  Who'd have 'em? We would, and we always love to hear from them.  The good, the bad and the ugly: about our work wear, service and staff. It helps highlight what we're doing right and, quite frankly, how we can do better.
Our customers' reviews have enabled us to offer more delivery services, introduce not one but two free ways of returning to our mainland UK customers, and to keep in touch with their needs.
We welcome reviews in all shapes and sizes. Our customers are great at letting us know how we've performed. Here are a few of our favourites:
Our reviews are welcomed in all shapes and sizes and our customers are great at letting us know how we've performed through both the services we offer and real product reviews.  Here are a few of our favourites:
The Good
Amy found the Dickies Redhawk Cargo Shorts amazing. She said:
Really good quality product, first time purchasing Dickies and I wasn't let down at all. Would highly recommend their products to anyone-from working, walking, skating or just dossing around the house.
Kenneth gave us 5 stars for value:
Great value, backed up by great service and communication, as Arnold says "I'll be back". Thank you
Our pleasure, Kenneth. Have a look at what he'll be back for:
The Bad
Joseph would recommend our Dickies Disposable Coveralls:
Perfect for cutting up bodies.
The Ugly
We pride ourselves on work wear for our hard working customers, however sometimes, just sometimes; our gear is not well received.
Seem robust and are a good fit.  The pockets are way too small. Not cool for a work trouser.  I will have to dust off the bum bag and look like a German sex tourist on holiday in Thailand…!
We're sorry the Dickies Redhawk Super Work Trousers didn't quite cut the mustard for you on this occasion, Alex.
Doing Our Bit
We think from these reviews, we can now pride ourselves in bringing couples marital bliss:
…my wife says my bum looks good in the trousers, so it's all good. Happy day. 🙂
Stuart and his wife are a big fan of our Dickies Eisenhower Max Trousers.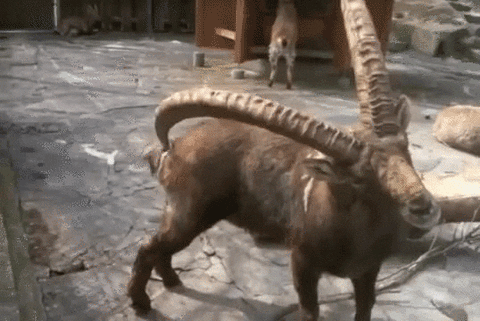 Via reddit.com
This 62 yr old builder actually managed to go shopping (from my armchair) and buy the right clothes WITHOUT the aid of missus for the first time in many long years, she was most impressed!. Will no doubt return soon, thank you Dickies guys!
Who'd have thought Dickies as the wingman to help impress Andy's wife? We'll take that!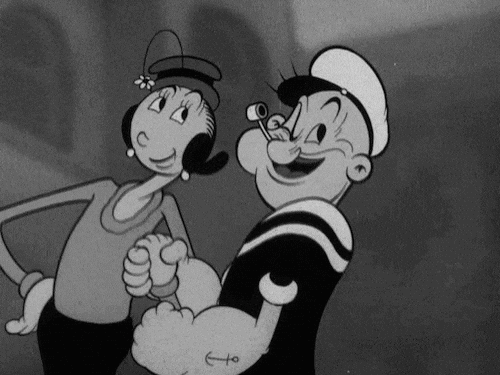 Via Tumblr
Missus shrinks all other socks, except Dickies. Always had cold feet and these keep them warm.
Dave, we saw this and thought of you. Everyone else, you can get the unshrinkables here.
Via Gifbay.com
Dickies Fits The Bill
Nothing beats a well thought out, honest review and it takes a man to declare their shape in all its glory. We quite liked the comedians in some of these reviews, too.
Adam chose us because, "The high street seem to think all farmers are short and fat"
David hits the nail on the head with, "Nice addition to a boiler suit for my ageing knees!"
Grumpy Old Man (6′ 5″ and 18 stones) said Dickies, "Does what it says on the tin!"
We're sure EK means every word with, "It was the schizzle fo sho! If I had any friends I would tell them"
Product Heroes
And finally, we'd like to give a shout out to our heroes.  Firstly, we received a glowing review of our Dickies Portland Shirt from Rob:
"If you're keen to channel your inner 'hipster' but in a rugged, 'no-café-latte-here-mate' kind of way then this shirt is the one for you! No joke – great shirt, well made, superb quality and generous fit. 'ave it!"
When Bill reviewed the Dickies Abbot 3 in 1 Jacket and shared his story with us, we were impressed:
This is not an enquiry- just a compliment. I put one of your waterproof work jackets in my washer with my wallet still zipped in the pocket. (Stupid or what?) The wallet has come out with everything still dry. That is a waterproof jacket !! Thank you.
We seriously like receiving your service and product reviews.  We even send you a handy email when you've ordered from us, that takes you directly to our reviews section. Thanks to all of our customers for reviewing your Dickies workwear experience.